Hello all!!!
Obviously, this post is about the fact that my blog hiatus is officially over!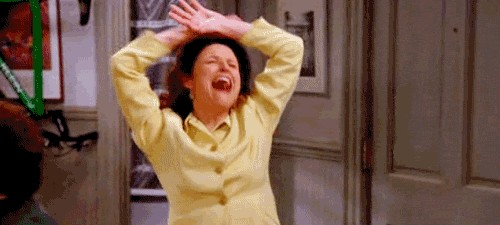 I want to first take a moment to thank everyone for your support and kind words. Not to get into too many details, but basically my roommate/best friend/other half had a very unexpected and messy breakup and I just got way too overwhelmed and couldn't juggle everything I needed to while helping her. Things still aren't 100%, but I personally need to get back to my normal routine, which of course includes blogging.  
However, since I am now far more behind than I like to be with my posts (read: this is the first post I've written in like 3 weeks), I am going to slow down my posting schedule for the time being. For most if not all of November, I'm going to only be posting once a week on Sundays, instead of every 4 days like I was before my break. This is still not ideal and not what I really want to be doing, but it's what I have to be doing right now. My hope is to catch up a bit while I'm home for Thanksgiving in a few weeks, so my thinking is this will be a temporary change.  
Once again, I want to thank all of you for being so incredibly supportive. I am so happy to be getting back into the swing of things and creating content again! 
Keep reading,