I was not tagged in this post, but I saw it on Bridget and Books, and I just knew I had to do it. It first appeared on The Book Nut, who saw it on a YouTube channel A Dash of Ash. 
HOW IT WORKS
It's pretty straightforward: For each question, you answer with a song and a book that fit! Let's get into it!
MY JAM
a song you have to listen to no matter how many times you've heard it and a book that you'll never get sick of…
Follow Your Fire by Kodaline. This is a relatively recent find for me, but I can literally listen to it on repeat for hours on end and never tire of it, so it's a pretty good fit.
I love The Night Circus with all of my heart. It's the only book I've ever reread for fun, which really says a lot. I just fall in love with it all over again whenever I think about it.
THROWBACK
a song that reminds you of the cringiest time in your life and a book you read that you would wouldn't like if you read it now…
Angel with a Shotgun by The Cab. Man, sometimes I just want to hit my middle school self upside the head. I had this really intense The Cab phase where they were literally all I listened to. I don't get it at all now.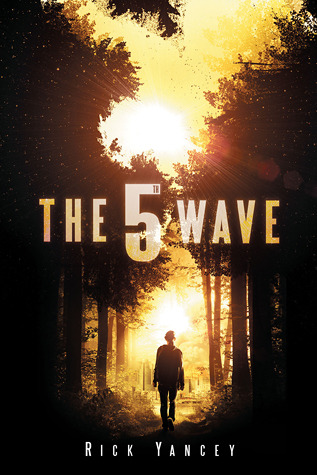 I read The Fifth Wave like right after it came out and absolutely loved it. Now, I'm certain I'd hate it.
REPLAY
a recent song that you have on repeat and a recent favorite book…
Sun Comes Up by Rudimental and James Arthur. I freaking love James Arthur, and I typically really dig Rudimental's mixes, so this one is high up on the list.
I have to jump back a few weeks since I haven't read a book I've really liked in a while, but this one was AMAZING (my rave review is here.)
GETS ME
a song that is literally me and a book that is me in book form…
What Do You Do with a B.A. in English from Avenue Q. I wish I could say this was mostly a joke, but it's also a bit too real.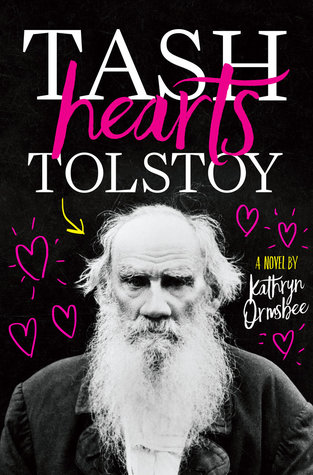 I've said it before and I'll say it again, but I am essentially Tash Zelenka and it would be wrong for me to choose any other book for this.
WUT
a weird song that you liked anyways and a unique book that stuck out to you for some reason…
Candy Store from Heathers: The Musical. Honestly, this song is the ultimate jam and if you think I'm lying, go listen to it immediately.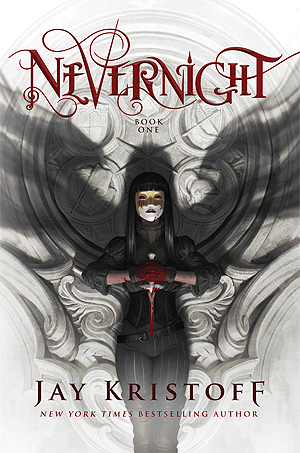 I know that at its core, this book isn't like the most unique book in the world, but I love the world building, how the story isn't linear, and the footnotes.
LET'S GO
pick your best pump up song and a book that inspires you…
Legend by The Score. This is a new one to me, but it's amazing for getting yourself psyched. (However, Candy Store is lowkey my ultimate pump up song.)
This is another weird choice since nothing about the bulk of this book is really inspirational, but I really loved and appreciated how the characters learned and grew and really tried to make a positive change in their small town. It really shows that people can learn and that one person can make a difference.
CHILL
your best chill or relaxing song and a book you'd curl up with on a rainy day…
Cherry Wine by Hozier. Or really anything by him. His voice is so relaxing, and the melodies and instrumentals are really atmospheric.
Not that there's not a time that I would curl up with this one. I just think the more flowery prose and the overall magical atmosphere fit the rain really well.
ADDICTING
a guilty pleasure song and a light, trashy read you can't help but love…
Can't Hold Us by Macklemore. I don't know what it is, but I just go nuts every time this song comes on.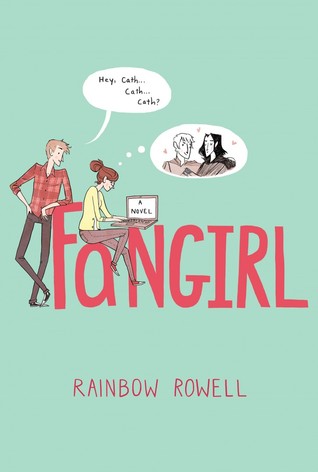 I wouldn't say I love this book, but I tend to not really like lighter, romance-y books, so this is the one I actually liked that fits that style.
NOSTALGIA
a throwback song you look back on fondly and a book you read and loved when you were young…
Wannabe by The Spice Girls. I mean, how can you not?
I loved this series when I was in elementary and middle school. I read Peterson Haddix's books even when I was way beyond the target audience.
And that's it! This was a ton of fun to do and made me really look back on stuff I've read and listened to and maybe haven't thought about in a while. I am disappointed I couldn't think of any classical pieces that really fit the bill for these, but maybe I'll just have to do a separate classical version of this.
Since I wasn't actually tagged, I'm not going to tag anyone either, but please feel free to answer any of these in the comments or do the tag yourself (it really is a ton of fun!) Tag me in whatever you decide – I'd love to see your answers!
Keep reading,