The always-wonderful Shai at Cade Under Books tagged me (a while ago) in the I Spy Book Challenge!
How to do this tag: Find a book that contains (either on the cover or in the title) an example for each category. You must have a separate book for all 20, get as creative as you want and do it within five minutes! // Like Shai, I could not do this in under 5 minutes. It took me about 12 because I had to dig through my shelves to find and be sure of certain things. Most of them came to me pretty quickly, though.
Lets do this thing!
Food
I have almost no clue what this is about and it's not really up my alley, but my great aunt gave it to me last summer when I visited her so I have it on my shelf. It's the only book I could think of with food.
Transportation
This was the one book I could think of with some sort of transportation. Look at those canoes.
Weapon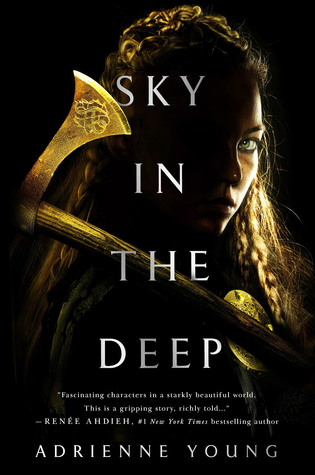 I just finished this, so the cover was fresh in my mind. I love the details on the axe.
Animal
Bizarrely, this was the first book that came to mind, even though I was staring straight at Island of the Blue Dolphins. I guess I remembered seeing it on a list of top children's books. I also love this books and anything about toy rabbits.
Number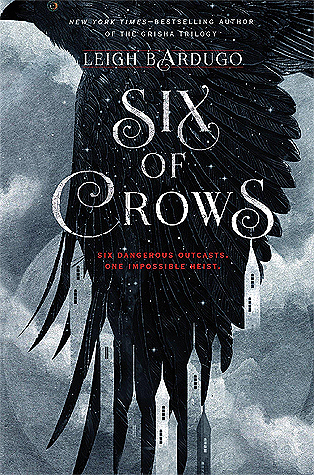 I mean, duh.
Something You Read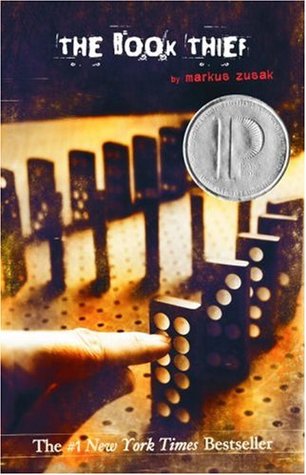 Again, duh.
Body of Water
I LOVED this series when I read it last year, and I don't think enough people talk about it or have read it. It's like Avatar: The Last Airbender magic meets Harry Potter world meets The Raven Cycle prep-school vibe. It sounds bizarre, but it's so good.
Product of Fire
Ok, I read this series way back when I was in middle school (so like 8 years ago), so I don't really know if there's fire in this. I do know that classical mythology says the chimera breathes fire, so I assume that's included.
Royalty
I haven't actually read this yet and it's been sitting on my TBR for a year now, but it should be good. I love a solid Alice in Wonderland re-telling.
Architecture
I went with cover over title for this one because I didn't want to go with something with "city" in it. I love the covers of the Grisha Trilogy and how the Ravkan palace and Little Palace are incorporated into them.
Clothing Item
Again, I went with a cover since I couldn't think of anything else. The Dorothy look? Iconic.
Family Member
Finally, a title one I could do. This is one of my all-time favorite books. It's super nerdy, but really interesting. Like the rest of his non-fiction books, Bryson makes topics that seem dull really fascinating and funny.
Time of Day
I know this seems bizarre, but I'm telling you, these books were phenomenal. I absolutely loved them when I was in elementary and middle school, even if the first one did give me nightmares (The It's a Small World ride came to life and was evil. It was traumatizing.)
Music
This was the very first book that came to mind. I've never actually finished it (I think I've tried like 3 times, but never got more than 30 pages in), but I've been thinking about trying it again since it's been on my shelf for probably 6 years and I know a thing or two about music history now.
Paranormal Being
I loved this and its sequel when I was a freshman in high school. Teenage ghost hunters? Yes, please.
Occupation
This one took me by far the longest, and I still couldn't come up with a real answer. Please pretend with me that being Batman is a job.
Season
I have no idea why this was the first thing I thought of, but here we are. I read this when I was like 9, but it always stuck with me because the dog's name is Boysie and it helped to remember that Boise was the capital of Idaho when I was tested on it in 5th grade.
Color
Very little explanation needed. I really want to binge re-read (and in some of the more recent cases, read) all of Rick Riordan's books.
Celestial Body
I just read this and loved it, so of course I'm using it.
Something that Grows
Marie Lu is one of my favorite authors and this series is my favorite of hers, so here we are. Something else that grows: the amount of tears you will shed as you work through this trilogy.
And there we have it! I have no idea who to tag, so consider yourself tagged if you want to! I always have a hard time figuring out who to tag, so if you want to be tagged in future challenges or tags, comment down below or message me so that I know!
Keep reading,